Joos's journal
30-06-2023
New painting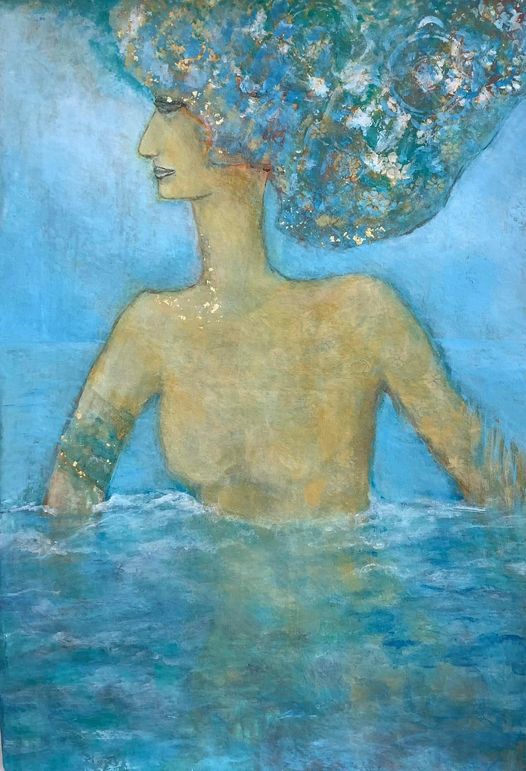 It was warm in Spain and in the afternoon I stayed inside to paint.
Since I am an expressive painter I never know exactly what will happen.
I started with earthly colors, but during the week a fierce energy took over.
The water, and the blue of the sky appeared on the canvas.
Here is the result.
She will have a spot at the entrance of the house.
I look forward to being welcomed by her the next time I go to Spain.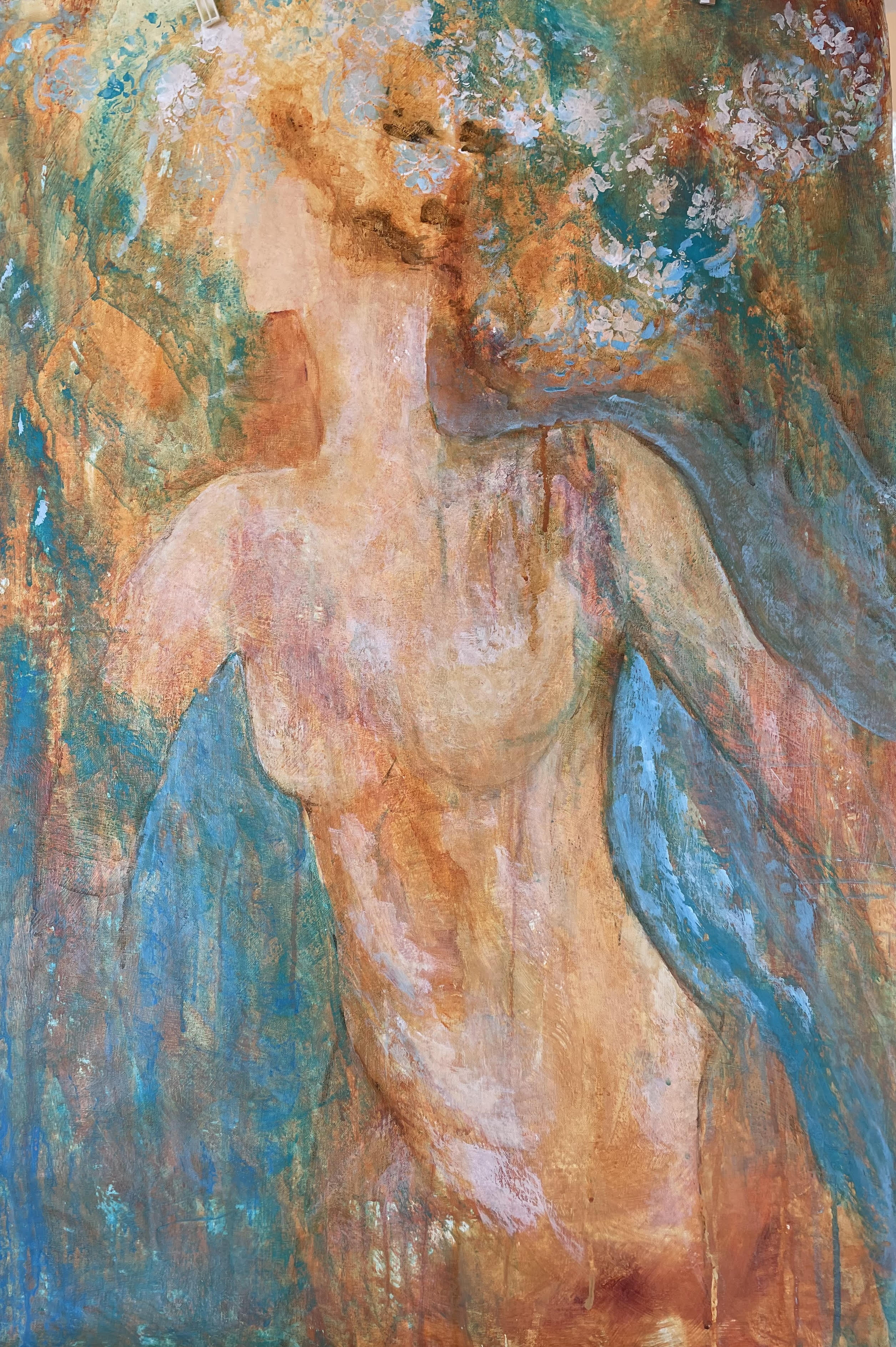 This is the underpainting for the final version.
Fortunately I took a photograph.
I will have a print of the image made on canvas, so that I can have her near...
04-06-2023
It's the little things that matter
In the waiting room of a chiropractor who occasionally straightens my hips, my gaze fell on a local newspaper and I was surprised that I could read the letters without difficulty.
They were larger and darker than those of the national newspaper I was subscribed to.
Within a few days I had switched the subscriptions.
And now, while having a cup of coffee, I enjoy absorbing the down to earth articles that I am reading with more ease.
I also feel how hard it has been for me to just follow the headlines.
How I had blamed myself for not reading more, as if I were disinterested and superficial.
This touches me…