Joos's journal
10-11-2023
The feminine
Sometimes I wonder why I spend so much time on my femininity.
The softness of my body, my sensuality, my desire for more romance, the expression of the feminine in my paintings.
Allowing the feminine brings me closer to myself, beyond the mental ideas.
Beyond the shame I feel when I expose the feminine.
Below I show the original version of a painting, a painting that no longer exists, because I covered her with more paint and changed the expression.
Fortunately I still have a photo of the original, so I can have her beautifully printed on plexiglass or aluminium.
In all sizes, matte or glossy.
I now dare to admit that I think she is beautiful.
Send me an email if you want to order a print.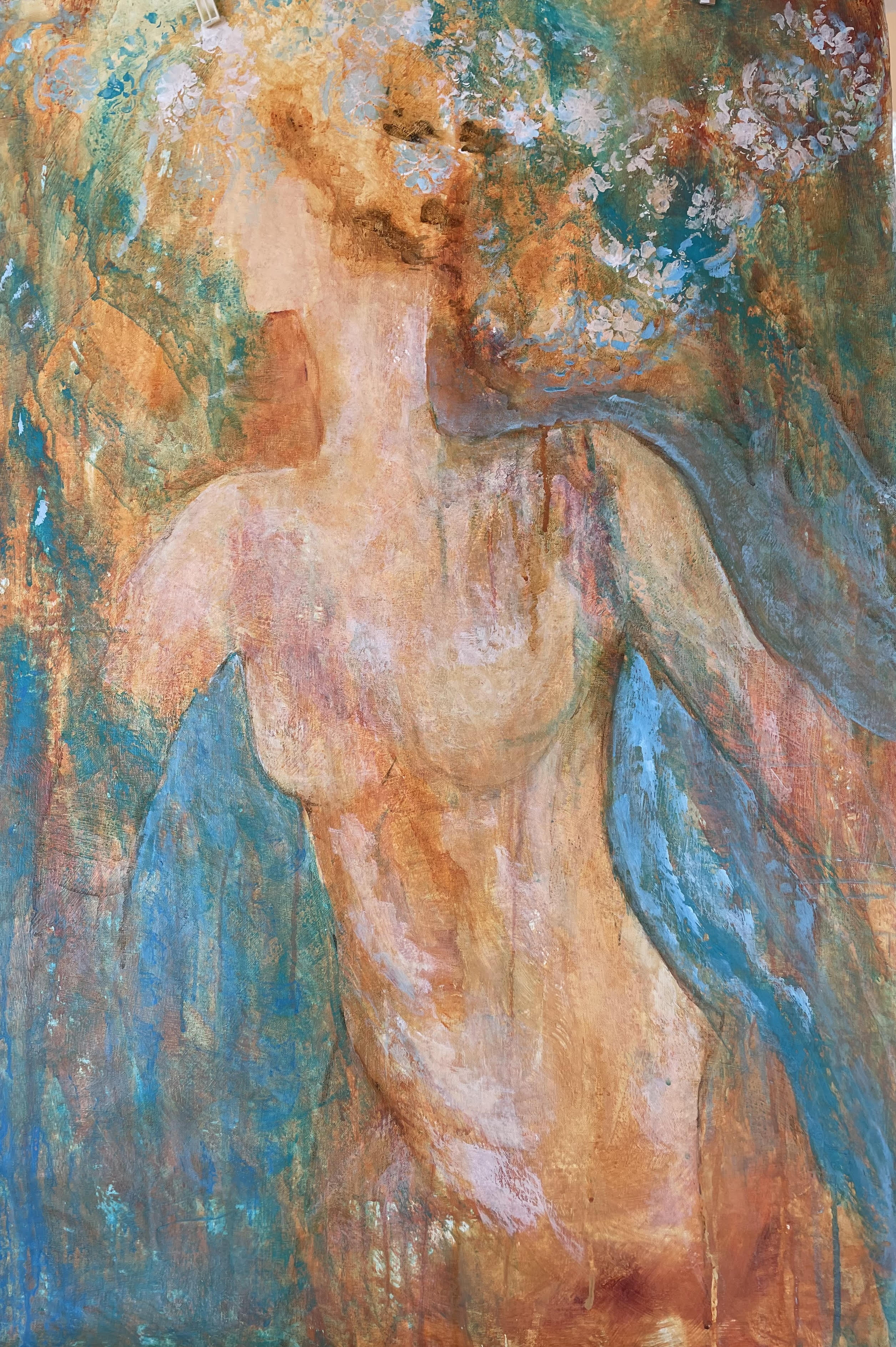 And it is also possible to order prints of this painting: