Joos's journal
16-12-2016
Every movement you make is music
A few days ago, while I was filling my car with gasoline, I was watching the screen that is next to the meter.
It showed the news, alternating with advertisements.
To my surprise a text appeared:
Every movement you make is music.
I am not sure whether this really happened, but my inner self received the message as romantic and true.
As a delightful encouragement to remain soft and fluid, instead of freezing inside.
Remembering these words makes me feel joyous.
04-12-2016
Tending the earth
O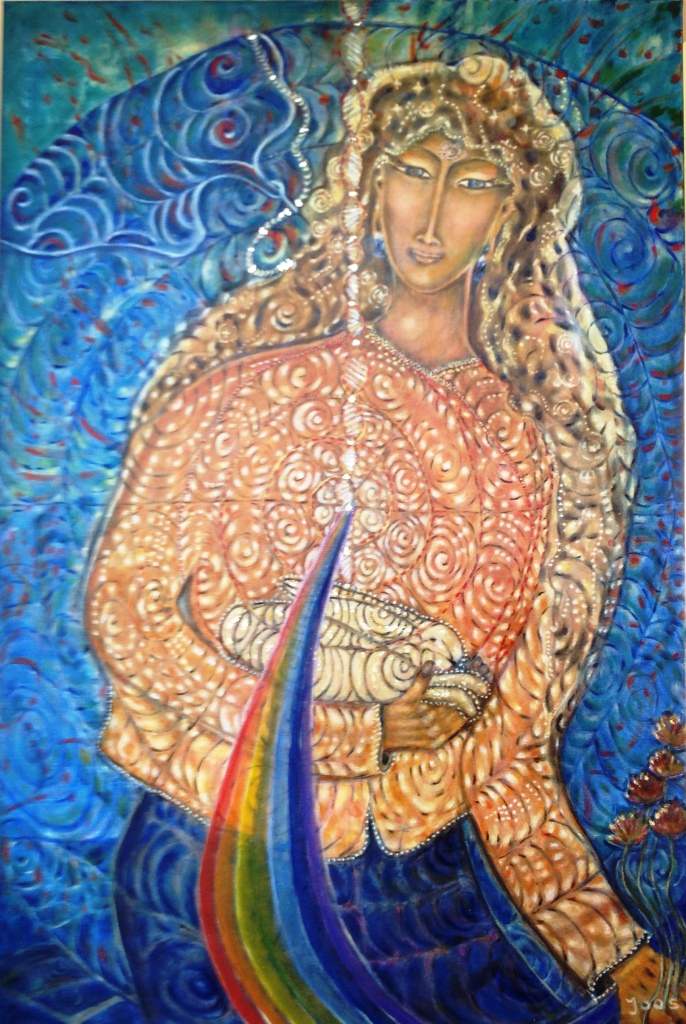 This painting is almost done, after 11 months of instruction by Shiloh.
The theme for this month was Messenger moon.
At the top appeared a bird, with a message.
The message has to do with seeing the beauty of nature, in order for the earth to restore.
Open your ears to hear and your eyes to see.
Beauty is all around us.